A study at a hospital in Dublin, Ireland, showed that eating fish can reduce some of the damage caused by smoking.
The study found that the amino acids contained in fish can curb arteriosclerosis and reduce the chances of people who smoke to die from heart attacks and strokes. In general, the cause of heart disease and stroke is "atherosclerosis." One of its early symptoms is "endothelial dysfunction" (ie, the arteries cannot be expanded), and the main cause of endothelial dysfunction is smoking.
Professor Hays and colleagues at Beaumont Hospital examined the arteries of smokers and non-smokers by using a sphygmomanometer and an ultrasound scan. The results showed that the arteries of the former were unable to expand, while the latter was no problem. However, if the tester takes 5 grams of amino acids contained in a fish meal, his or her arterial expansion ability will be greatly improved.
The researchers said that this discovery proves that eating more fish can help treat endothelial dysfunction. However, Prof. Hayes emphasized that fish can't be used as an antidote to smokers. The best way to avoid the scourge of smoking is still to quit smoking.
The yellow mealworm is not only rich in protein, fat, polysaccharid and other organic macromolecular nutrients, but also rich in phosphorus, potassium, iron, sodium, aluminum and other trace elements. For every 100g of the yellow mealworm larvae, the protein content of dry powder is between 48% and 54%, the fat content is between 28% and 41%, and the contents of vitamin E, B1 and B2 are also high. Therefore, the yellow mealworm can provide high quality protein for your white eyed bird, make your bird strong, eyes bright, feathers rich and shiny.
Fenxi Kangruilai Bio-Technique Trade Co., Ltd , located in Shanxi province, is a professional manufacturer and exporter, which includes research and development, production and sales. And it is specialized in producing and processing of mealworms (Tenebrio Molitor).The company ,which has a complete scientific quality management system,was established in 2017 with the registered capital RMB1,000,000. It is the only enterprise in Shanxi province that integrates the cultivation, breeding, processing and domestic and foreign market sales of mealworm. With the development and excellent reputation, the scale becomes larger and larger. At present, our main product is dried mealworm(Tenebrio Molitor), Protein Powder and Essential Oil, all of which are made of mealworms(Tenebrio Molitor). And our dried mealworms(Tenebrio Molitor) are rich in protein, fat , vitamins, minerals, amino acid and trace elements, can be effective supplement for all kinds of pet nutrition to improve the immune function.The products, which comply with feed hygiene standards, are mainly exported to Europe, America and Canada etc, and where they have been widely praised by the customers. No matter quality or quantity, service or transportation, we are all ready. Please make the right choice for your animal friends!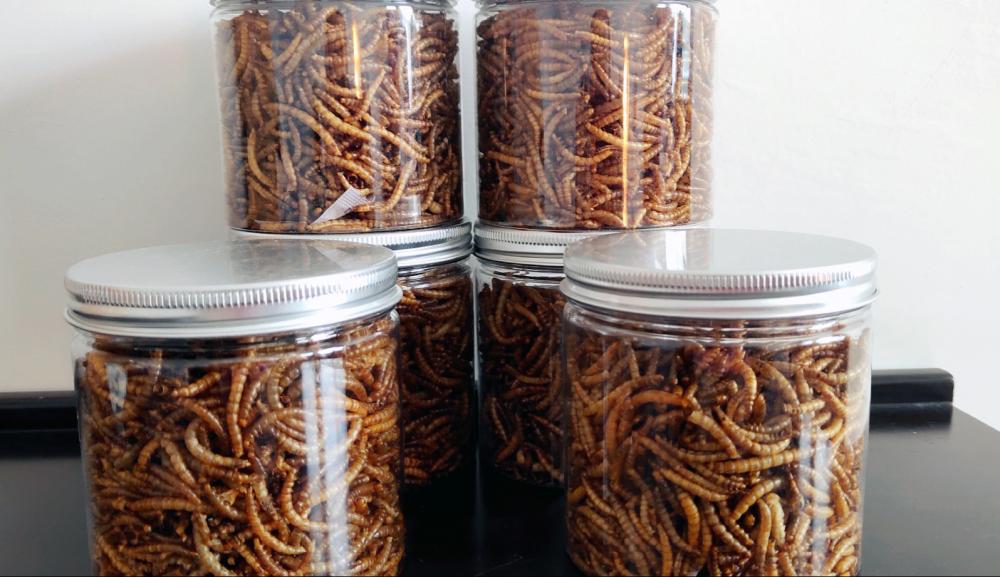 Suet Bird Food,Finch Bird Food,Chewy Bird Food,White Eyed Bird Feed
Fenxi Kangruilai Biotechnology Co., Ltd. , https://www.kangruilai-petfeed.com