The engine cooling water contains mineral salts. During the long-term operation of the engine, these salts gradually deposit on the walls of the cooling system to form scale. The heat conductivity of the scale is extremely poor, it is easy to make the engine overheat, affect its power performance and economic performance, so it should be removed when repairing. The method is described as follows: First, the scale of iron and steel removal 1, per liter of 5-10% of the hydrochloric acid solution by adding 3-4 grams utetropin buffer (to reduce corrosion of metals). The solution is heated to 50-60°C. The duration of the cleaning is 50-70 minutes. After washing, it is washed with 5% aqueous sodium carbonate solution or potassium dichromate aqueous solution. 2. Add 750 grams of caustic soda and 150 grams of kerosene per 10 liters of water, or add 1,000 grams of sodium carbonate and 500 grams of kerosene per 10 liters of water. When cleaning, remove the thermostat, add the solution to the cooling system and leave it for 10-12 hours. Then start the engine and run it at high speed for 15-20 minutes to release the solution. 3. Use 3-5% trisodium phosphate solution to remove scale from any component. The solution should be heated to 60-80°C and soaked 1-2 times. Each soaking time is 8-12 hours, and finally rinsed with water. Second, the scale removal of aluminum alloy parts. Add 100 grams of phosphoric acid per litre of water and 50 grams of chromic anhydride. Heat the solution to 30°C. Soak the parts for 30-60 minutes. Rinse the parts with clean water and clean them in an aqueous solution containing 0.3% potassium dichromate at 80-100°C. Compressed air is blown dry.
This classification summarizes the Spirulina Powder produced by our own factory in northwestern of China .
We have advanced equipment and strict quality control system to ensure the quality and production.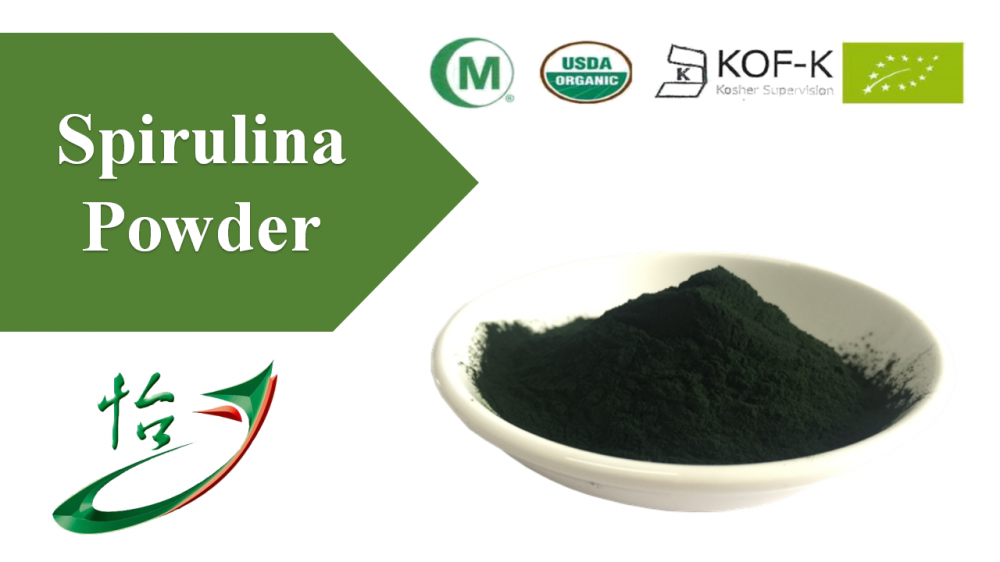 The products under the classification are:
1. Food Grade Spiruina Powder .
Various parameter specifications of our product:
Naturland Certified ; CERES certified .
EU & NOP standard ; Kosher & Halal Available .
Low heavy metals & Micro Contents , Low & Stable PAH4 Level ,
PAH4 value is less than 10 ppb .Low microorganismsNon-Irradiation ,
Non GMO , Gluten Free , Allergen Free , Pesticides Free .
Own Factory : Manufacture in northwest of China . Legitimacy , Regularity , Cultural .
Own Lab : Quality control and Product development . Strictly , Creativity , Responsibility .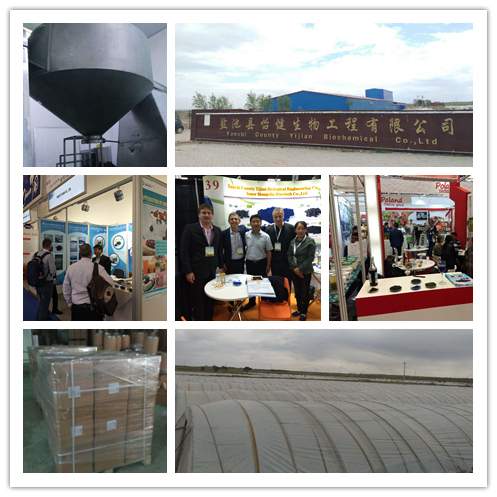 About Company
Yanchi County Yijian Biotechnol Co.,Ltd
was founded in Dec 2012 ,
by Mr. Dezhi Zhang ,
the legal representative of the company .
Company registered capital is 10 million RMB .
The main business sectors are culture , processing , internal sales , import and export trade of Organic Spirulina and Organic Chlorella products .
Yijian is known globally as one of the major suppliers of microalgae products across the world .
Annual production rate is 600 Mt .
Average annual sales income is around 5 million dollar .
Spirulina Powder
Spirulina Powder,Food Grade Spirulina Powder,Natural Spirulina Powder,Protein Spirulina Powder
YANCHI YI JIAN BIOLOGICAL PROJECT CO.,LTD , http://www.spirulina-yj.com